Mon-Thur 9-8; Fri 9-5; Sat 9-3
The Mendon Public Library is located in the Village of Honeoye Falls, in the Town of Mendon, New York and is a member of the Monroe County Library System. The library is governed by our Board of Trustees. The trustees are responsible for establishing written policies and guide all aspects of library service. This includes future planning for the library, financial accountability, setting policies and hiring a director for the Mendon Public Library. Additional support is provided by our volunteer members of The Friends of Mendon Public Library, a 501c3 organization.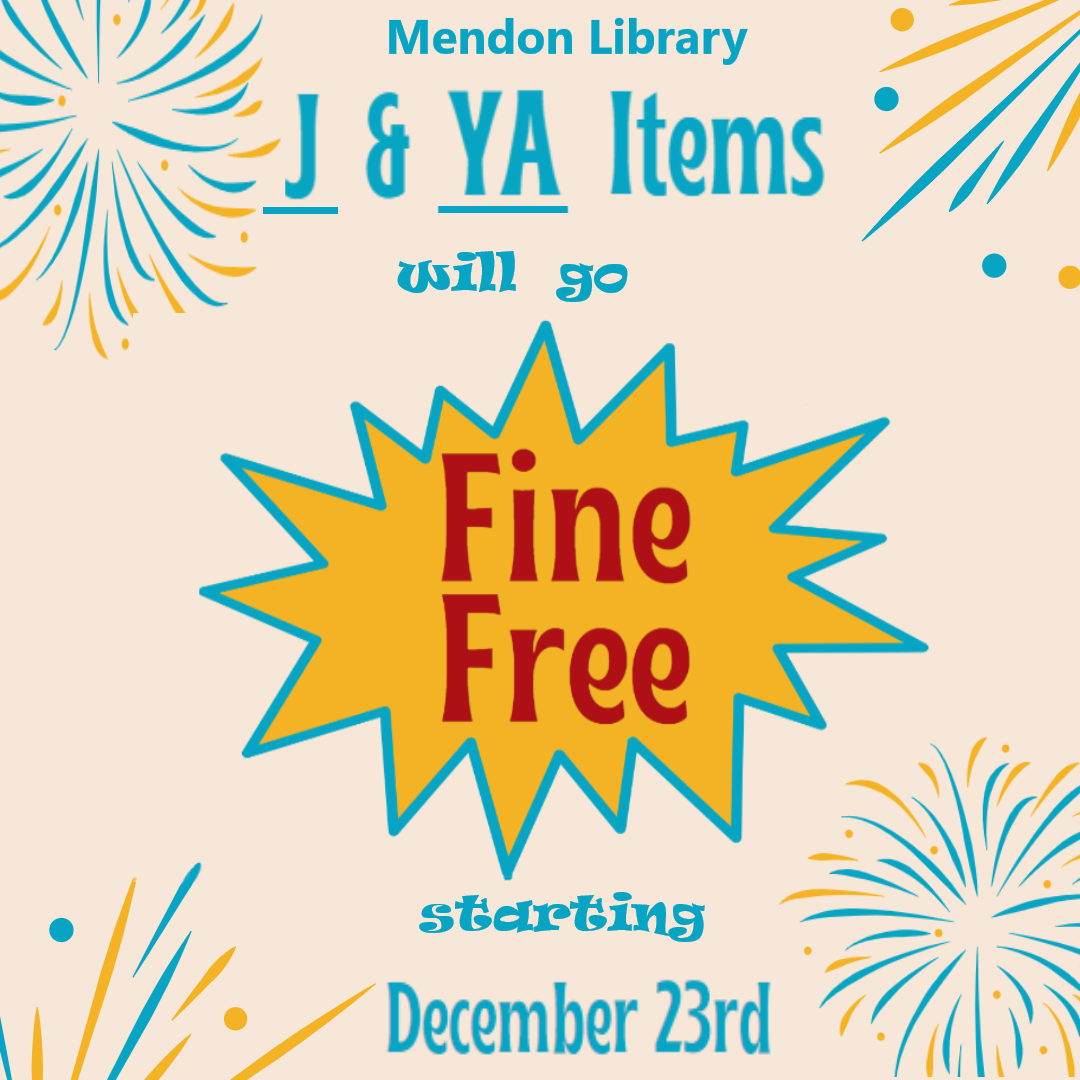 On Friday, December 23, 2022 the J (Juvenline) and YA (Young Adult) materials from the Mendon Public Library will no longer be assessed late fees. Lost or damaged items will still be charged for replacement.