Mon-Thu 9-8; Fri 9-5; Sat 9-3
The Mendon Public Library strengthens our community by:
Developing young people's minds, and helping adults and seniors pursue their interests and dreams;
Serving as a window to the Internet and other current technology;
Connecting the public to our democracy and our heritage;
Enhancing the economy; and
Facilitating regional idea exchange through membership in the Monroe County Library System.
Explore different ways to support our library by the menu to the right or the blog posts below.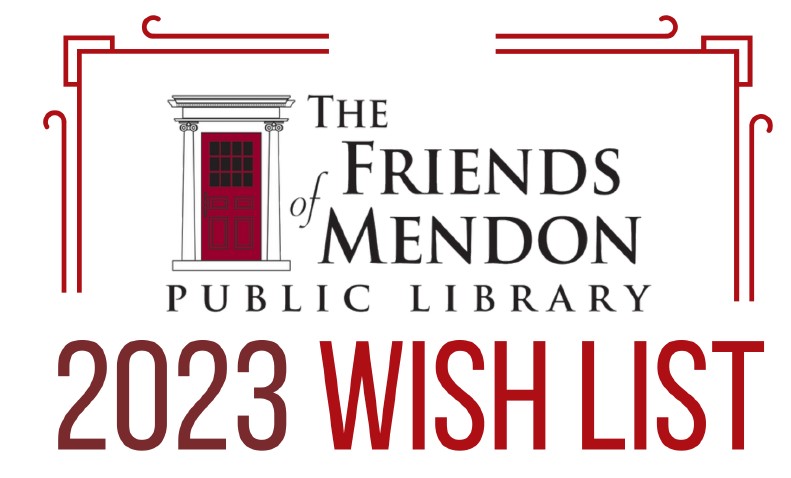 The Friends of Mendon Public Library periodically consult with the library director and library board to determine if there are additional resources that could be of use to the library, above and beyond what is funded by the library's operating budget. Look through the list and see if there might...