Use a Very Important Places (VIP) pass to receive a discount at one of Rochester and Monroe County's arts and cultural treasures. Check out a VIP pass for a participating museum or arts organization. Bring the VIP pass to the venue and enjoy discounted admissions or ticket purchases. The 2022-2023 participating VIP locations are:
Click here for more details on the 2022-2023 VIP discount passes.
You can also check out our Empire Pass for free admission to New York State Parks!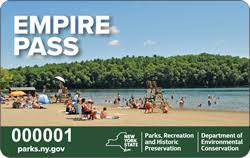 Check pass availability in the Monroe County Library System here.